Janesville Sashay will be CLOSED Wednesday, June 7.
Congrats to the 17 Sun Prairie Girl Scouts who bridged from Junior to Cadette in Troop 8079! Ten of these girls joined as Kindergartners, and the rest as 1st or 2nd graders.
Their celebration included a "Parade of Memories" of all the amazing experiences they had as Juniors and a "Sand Unity Ceremony" where the colors of the rainbow each represented parts of the Girl Scout law.
If you have bridging photos, please email them to communications@gsbadgerland.org 
Continue >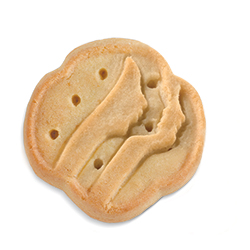 Molly Lenius is the top cookie seller for Badgerland and all of Wisconsin by selling 5,555 boxes of cookies!
Her advice for future cookie sellers is to go out as much as possible.  "I was really busy with high school and sports, so that meant I sold during almost all of my free time, like on the weekends and sometimes before or after practice if I had time. Another thing that helped me was doing almost all booth sales. While I did do door to door sales, I've found that booths are more efficient, especially if you call out a slogan, even simply saying "Girl Scout cookies" or say hello to people when they walk by."
Continue >
Junior Scout Troop 8211 are earning their bronze award by handing out emergency busy bags to four locations in Sparta. The girls came up with the idea to create bags for children that may have been displaced due to different circumstances or kids who have to wait a long time with nothing to do, due to a difficult situation. The bags include a variety of items from tooth brushes, toothpaste, combs, coloring books and fidget spinners. 
Continue >
Not just one Girl Scout, but three! The Hernandez sisters came in to Sashay to get their brand-new Daisy, Brownie and Junior uniforms! All three sisters are first time Girl Scouts and are excited to start their Girl Scout journey.
Continue >